Down below tells your standard sizes for cylinders on bore size, rod size and about special cylinders. If you need a special cylinder, that would have to be ordered or made.
The diagram below tells about different kinds of cylinders and you can put different kinds on mounts on any and all cylinders.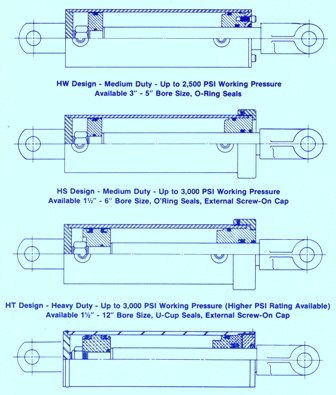 We specialize in all cylinders, small, medium or large. We repack them also. Just give us a call and we can get you fixed up so you can get back to doing your job.
662-871-8403
tupelohydraulics@gmail.com