At Sundstrand they are are striving to make alot of their parts better, which means Block Point changes. It will reduce the amount of parts being used or redesigning the part altogether. It will make the part more stable and last longer. And on older styles models most, if not all the parts you will not be able to purchase anymore.
Below is a reference guide to which parts on a Series 90-55cc unit that will change and/or that will no longer attainable.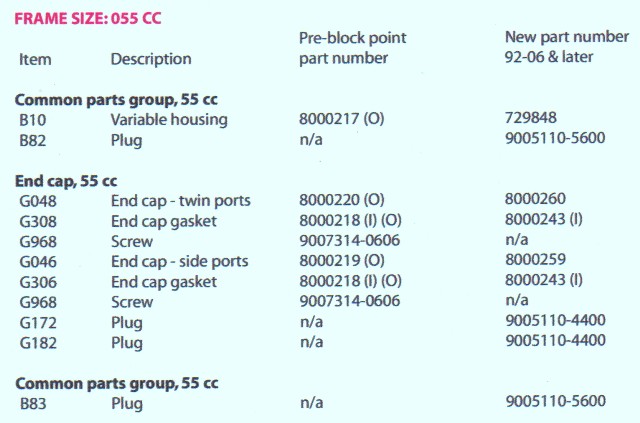 The end cap on these units will need to be matched up with the housing, as the screws are bigger. The arrangement of eh charge relief valve that is on the side port end cap are now cross ways to vertical. The housing itself has gotten thicker opposite to the side covers that have enlarged. And these parts are not interchangeable.
Call us if you more questions, 800-361-0068 or email us at tupelohydraulics@gmail.com