SP Control
The spools are honed out for superb fit and for load hold performances. These come in 3 way/4way or you can have both on there. The block comes 1,2,3 spool layout and for special orders they come with options on the spools like bonnet assy and ports. It has adjustable or non adjustable ball spring relief valves. Has differential poppet relief valves. The load checks are built in with "A" port circuit and for the "B" port also. You can have he handles put in the UP or Down position. On most regular equipment the handles are included, unless you have the "A" or "B" units.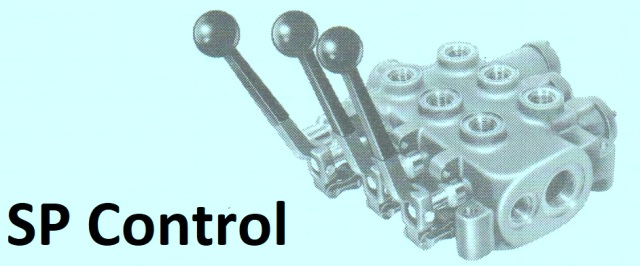 SPK Controls
These controls have a 1,2,3 spool preference. The first is always a 4 way, second and third can be either a 3 or 4 way. A float spool is identical to a 4 way, 3 position that has another fourth float position. If you have it in the float mode the pump flow goes to the tank thru the open circuit core. The work tanks are open. Most equipment that has the float option are bull dozers, snow plows and equipment that needs a float and hold while it is in neutral. This is a ball spring type relief valve and it can be adjusted or not. Has a WK differential poppet relief. It has "A" and "B" port circuits with built in load checks. Your control handles are put in the up and down position.

SSK Controls
This type of control have a 2 way spool directional control and is made to for series circuit control that lets the operation happen at the same time for 2 cylinders or motors to discharge oil from the cylinder or motor from the first spool to the cylinder or motor and it is done by the 2nd cylinder. On this model the first spool is a 4 way/4 position float spool. It has a spring centered to neutral with 3 positions that has a detent just for the float position. The second spool is also a 4 way/3 position spool that has a spring return to neutral that comes from both ports. These can be used in open circuit when it needs to have two different things happen at the same time. This only comes as a 2 spool model. It has a ball/spring relief valve that can be adjusted or not. It has built in load checks. The handles are put on in the up and down positions.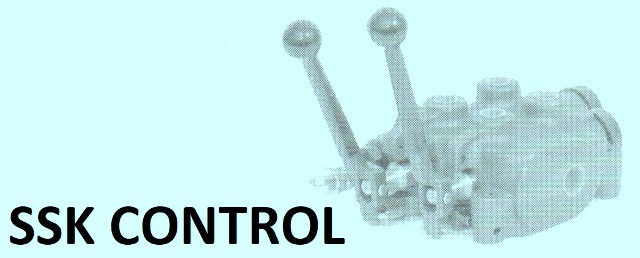 If you need more info on these types of controls, contact us at 662-871-8403 or email us at
tupelohydraulics@gmail.com