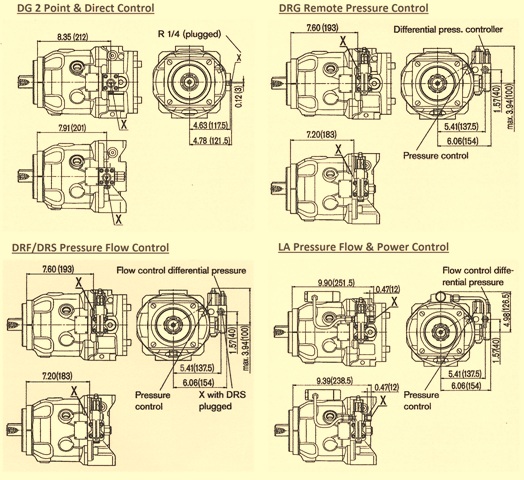 Set up pressure control Dr
Set up flow control valve like DRS
If you want a reliable drive torque with different operating pressure, swivel the angle and it goes with the output flow of teh axial pump it is different in a way that the flow of fluid and pressure can be the same.
Your flow control is possible to be under the limit of the power curve.
The power preference is set at the factory. You will need to put in your preference, so clear it out and text in what you need it to be.
Pilot oil consumption 1.45 gpm and flow loss.
Ports
B outlet port
S Inlet port
L1/L2 Case drain ports l plugged
X Pilot pressure port
MB Measuring port operating pressure plugged
Let us know if we can assist you with any questions or if we can repair your unit.
Call us at 662-871-8403 or 800-361-0068
tupelohydraulics@gmail.com